Powering our Communities Fund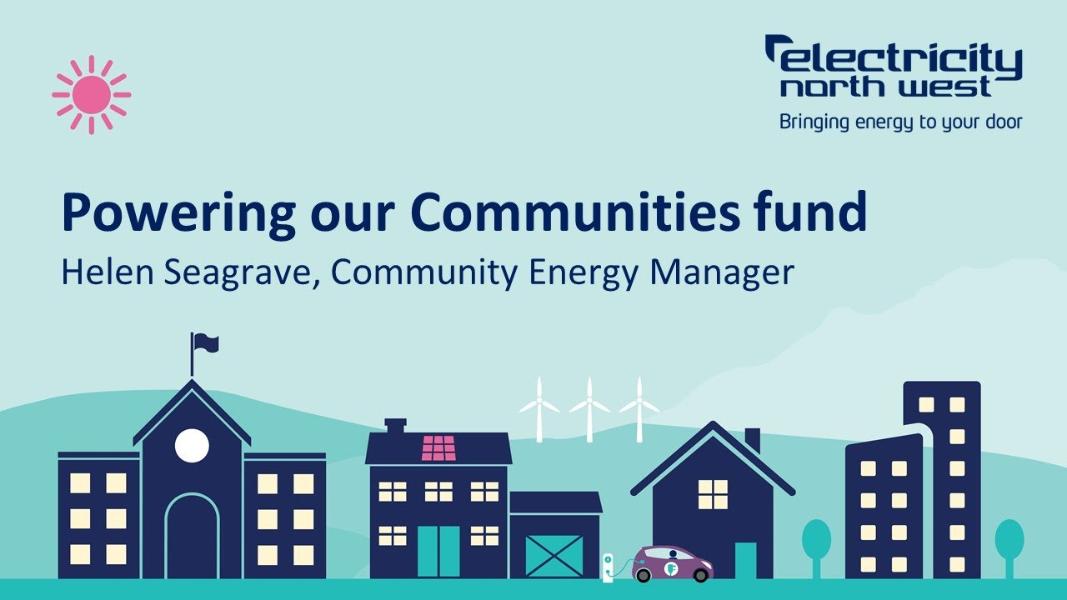 Powering our Communities is an annual fund which provides seed funding to support the development of community and local energy in our region.
Electricity North West are now invite applications for projects that put community and local energy at the heart of communities, and in particular can demonstrate how they can contribute to the delivery of one, or more, of the following priorities:
Helping communities to establish a group or develop the scope for a community energy project
Scaling up delivery of a community or local energy project or group
Addressing a specific barrier that is holding back the development of community or local energy.
They are looking for projects that lay the foundations to help communities deliver projects with significant impacts such as:
carbon savings
local economic benefits
enhanced community resilience
communities that feel more empowered to take action on climate change.
For details of previous fund winners and case studies please visit Electricity North West - Community and Local Energy Case Studies.
Who can apply?
Applications will be accepted from a wide range of organisations including:
community benefit societies
industrial provident societies
charities
schools
local authorities.
However, you must be able to show community involvement or local benefit of your project.
Electricity North West particularly welcome applications from ethnic minority groups or other groups that are often 'seldom heard' or at risk of being left behind as we move towards renewable energy.
What can be funded?
The funding can be used to support a wide range of activities including:
Staff time or technical expertise
Upskilling or training of community members
Feasibility or research studies
Engagement events or other engagement methods and materials
Equipment.
Projects will run from October 2022 to October 2023 unless agreed otherwise.
More information on funding can be found at Electricity North West - Powering our Communities Fund.
How much funding is available?
Successful projects will receive between £1,000 and £15,000 and the project will need a bank account to accept the funding. In total, there is up to £75,000 available to support projects.
Deadline for applications
The deadline for submissions is midnight Tuesday 19 July.
Application forms and any supporting information should be emailed to communityandlocalenergy@enwl.co.uk
Successful projects will be announced in autumn 2022.
Application process
To apply please download:
If you have any questions about the process or the criteria, please contact us at communityandlocalenergy@enwl.co.uk or find out more by watching a recording of a recent webinar below.
Powering our communities YouTube Video