Amy's Story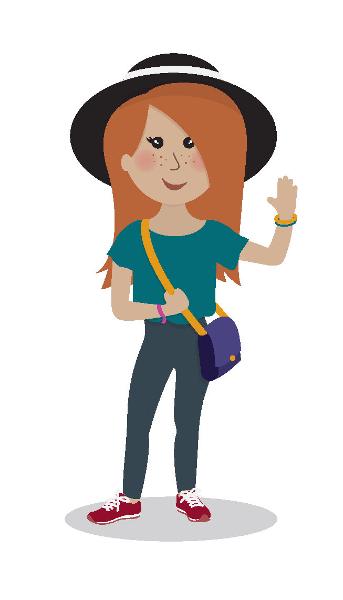 Amy's Story - Employment and Volunteering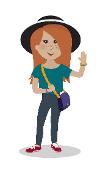 Amy's volunteering has given her a lot of confidence and helped make her feel much more relaxed and confident about going out and getting involved in her local community. She has met lots of other people who have benefited from becoming volunteers too.
Meeting new people
Amy met Sarah, mum to three children, who told her that being a volunteer is one of the best things that she could have done.
Sarah had spent most of her time raising her children, especially since one of her children has learning difficulties and autism. But, as they were getting older Sarah found she had some free time.
She signed up to be a volunteer working with adults and an opportunity came up with Lancashire Volunteer Partnership to become a Community Support Befriender for a gentleman with Asperger's.
Sarah told Amy:
"when I first started working with Joe he was quiet and I could tell Joe didn't feel comfortable with me, but I didn't take it personally as I knew from experience that it was because Joe didn't know me yet and I had to build up his trust in me."
Over the first few months Sarah started to get to know Joe and his mum and was starting to see what kind of person Joe was and how important his routine was. Once Sarah gained his trust she was to be able to change his routine a bit when they were out shopping and Joe was okay with that.
After volunteering for nearly 18 months, 1 day a week with Joe, Sarah saw a change in him and told Amy that Joe is now a confident young person and enjoys a joke.
His mum noticed the difference in him as well which made Sarah feel really positive about her work with Joe, she knew that she was really helping just by volunteering, even if it was for just a few hours a week.
Sarah told Amy that she could arrange volunteering around her free time and best of all she made new friendships.
The really amazing thing was that Sarah had never thought of doing community support work before but now she had all this experience and has managed to get a job as a community support worker.
The characters stories are based on real life events of individuals in Preston and the services that have helped them.
Do you have a story to tell?
If you have a story or a personal challenge you have overcome or are currently facing and would like to share it with us, please email us on info@helpinpreston.com we'd love to hear from you.
All stories and case studies will be made anonymous.