Volunteers to help Oxfam
4 July 2023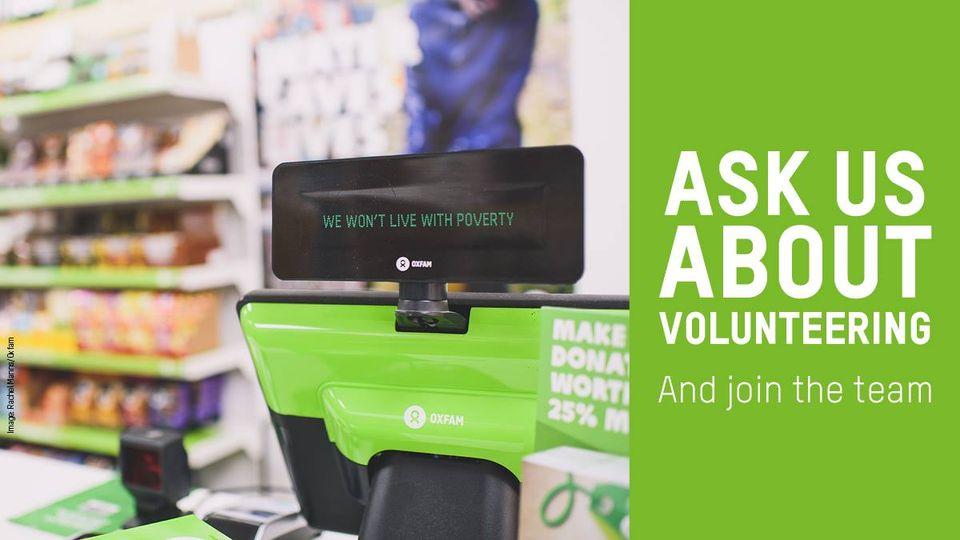 Oxfam's Preston Shop is looking for a Volunteers to help Oxfam's fight to support the world's most vulnerable communities.
We're looking for volunteers who can give 4 - 8 hours (or more!) of their time in the shop each week, and we're excited to welcome brand new volunteers to our stores!
Become a volunteer!
We like to give volunteers an opportunity to try a range of areas before they find something that suits them.
You might become a:
Shop Volunteer
Bookshop Volunteer
Music Shop Volunteer.
Or, you might find yourself in a more specialist role such as:
Social Media Volunteer
Online Shop Volunteer
Admin or Finance Support Volunteer
A Lead Volunteer.
Whatever your skills or interests, there's something for everyone...
Why be a volunteer?
Your time will make a huge difference. We estimate one four-hour shift will, on average, provide enough income to enable Oxfam to provide life-saving handwashing facilities for 81 people.
Volunteering also has a positive impact on wellbeing, with an incredible 7 in 10 volunteers saying that their charitable actions were beneficial for their mental health.
Benefits of becoming a Volunteer
Gain genuine experience working in a retail environment.
Volunteering can help you learn new skills, gain experience, and develop your CV.
Great way to meet new people & be part of a community. Volunteering can help you feel part of something outside your friends and family.
Be part of a fantastic team and make a positive change to the world.
Opportunity to utilise and develop your transferable skills.
Volunteering with Oxfam will give you the skills, confidence and experience you need to build your CV and boost your employability. Problem solving, communication, working with others and familiarity with the workplace are universally valued by employers.
No experience is necessary as full training and an induction will be given. You don't need to be computer literate to join our team; there are volunteer opportunities for all. All we ask is that you're happy to work as part of a diverse and inclusive team.
We can be flexible around parenting, caring, health, employment, education, and any other commitments you have.
Tempted? Apply now!
Oxfam reimburses Volunteer expenses incurred in line with Oxfam's Volunteer Expenses Policy. Local, reasonable travel expenses, and lunch (if volunteering over 5 hours).
Oxfam Google Maps location
34 Market Place, Preston, PR1 2AR