Ramadan Food Help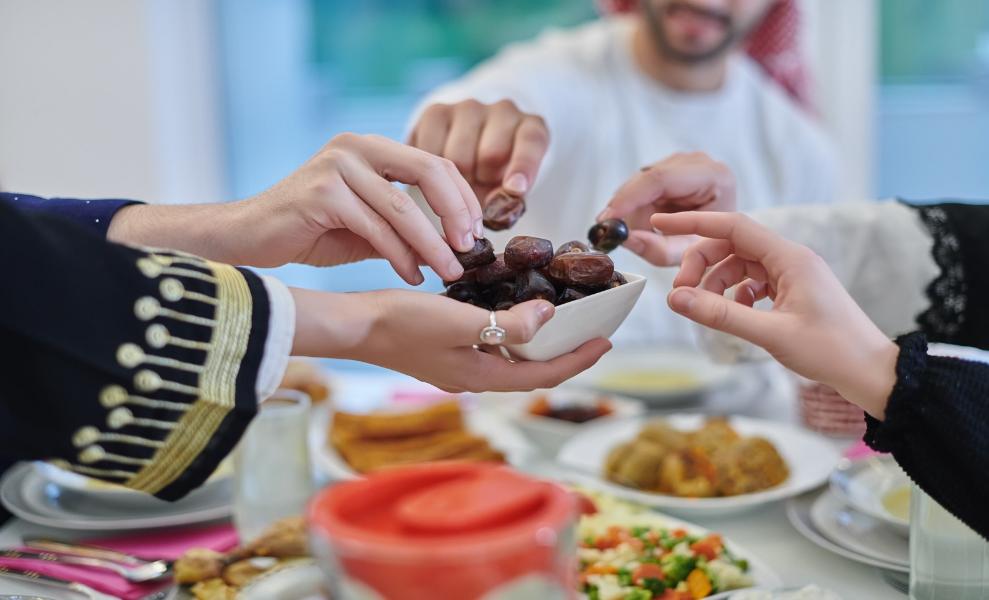 During the times of Ramadan, with many reasons, people may have trouble accessing particular culturally appropriate foods.
It may be something you have experienced for a long time or it could be a short term issue because of a change in circumstances.
Here are a group of communities and societies that can help during any tough times.
Preston's Promise
Are you struggling with the cost of living? Preston's Promise can offer you some support during the month of Ramadan.
Preston's Promise promise to deliver delicious, hot cooked meals if you are:
Senior 65+ living on your own or as a couple
Struggling financially
Have a disability
If you meet the above criteria please complete the form below. If you nominate someone, please let them know before Preston's Promise contact them.
Once you have completed and submitted the form, someone from the team will contact you from a withheld number - please make sure to answer the call.

Meals may contain allergens. Please let Preston's Promise know if you have any dietary requirements or allergies.
Preston's Promise Ramadan Form
Formed in November 2018, Preston's Promise are a group of likeminded friends who have joined together to form a non-profit organisation. They are all volunteers including the trustees and they just want to seize any opportunity that presents itself to make a positive difference in people's lives.
Visit Preston's Promise - Campaigns, to view a range of successful campaigns and events for the local vulnerable people of Preston.
Preston Community Hub (Providing support in Fishwick and St Matthews)
Remaining open as usual and providing culturally appropriate food throughout the month of Ramadan.
For more information please visit Preston Community Hubs Facebook page.
Sahara in Preston (providing support Fishwick and surrounding areas)
Open as usual and providing culturally appropriate food throughout the month of Ramadan.
Preston United Youth Development Programme (Family Food Hub)
Providing Iftaar packs throughout the month of Ramadan.
Referrals only.
Broadgate Food Pantry (City wide)
Food pantry open as usual on Saturdays.
Meem Madaat Group (Providing support in Deepdale)
Providing food vouchers throughout the month of Ramadan.