Homes For Ukraine Community Grant Scheme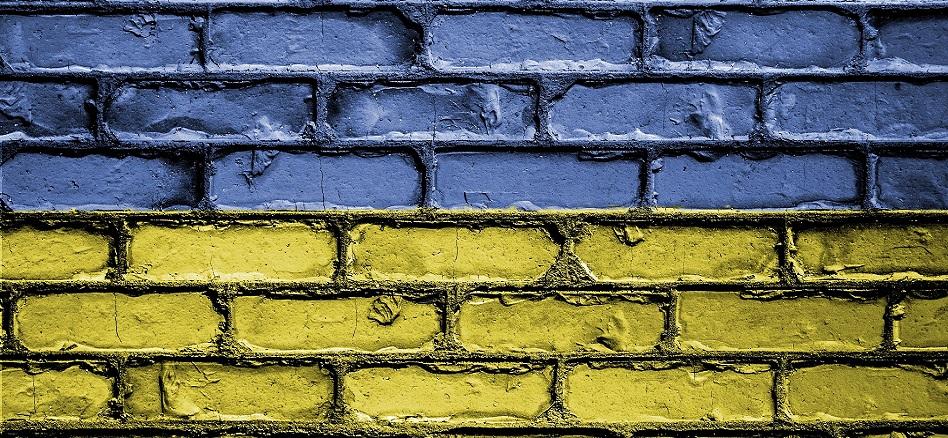 Preston City Council, in conjunction with Lancashire Refugee Integration Team have created the 'Preston Homes For Ukraine Community Grant Scheme' (the 'Scheme').
The Scheme will make available grants to organisations that propose suitable projects, events and activities that meet the community integration requirements of the Homes For Ukraine Scheme, outlined on GOV.UK - council's guidance.
About the Scheme
Lancashire County Council Refugee Integration Team (LRIT) is coordinating the Lancashire response to the Ukraine Sponsorship Scheme (Homes For Ukraine), created by the Department for Levelling Up, Housing and Communities on 18 March 2022.
LRIT is working with Preston City Council to deliver this Grant Scheme.
Within the context of this Sponsorship Scheme, the primary function of the councils is to conduct relevant safeguarding checks and to deliver financial support to those who have signed up to the Homes For Ukraine Scheme, either as a Sponsor or a Guest.
Another key area of delivery for councils, is to ensure high-quality community integration support that meets the needs of those signed up to the Scheme. The guidance for councils on community integration is as follows:
Councils will play a key role in supporting the integration of Ukrainian families into their local communities. This will be particularly important in areas of the country that might not have strong links with the Ukrainian diaspora. Integration support might include the organisation of community events, the use of community champions and interfaith networks, increasing local authority contact/interaction with people from Ukraine, access to translation services and working with local voluntary sector organisations and faith groups to help signpost advice and support.
Whilst the Grant funding is specifically for Ukrainian people who have come through the Homes For Ukraine Scheme, it is recognize that there are Ukrainian nationals who have arrived through other routes and therefore, within the proposals welcome the inclusion of all those people who have sought sanctuary in Lancashire.
Many organisations in Lancashire have shown a long history of commitment to refugee issues and integration and we welcome applications from these groups. However, we also encourage new organisations to host projects and activities and encourage creative and ambitious events that increase and diversify participation.
Organisations may submit proposals that cover Preston
The aims of the Preston Homes For Ukraine Community Grant Scheme include:
Providing opportunities for communities within Lancashire to engage with Ukrainian guests in a meaningful way
Increasing access to critical information which assists integration for both guests and sponsors
Enabling sponsors to feel confident in supporting their guests
Celebrating Ukrainian contributions to the UK
Promoting better understanding of refugee experiences
Providing a platform for the voice Ukrainian groups and individuals
Developing opportunities for social bridges to be built and strengthened
Reducing stigma and fear around the term 'refugee'
Developing Lancashire as a County with a reputation of supporting integration and promoting inclusivity.
Successful bids will involve projects and activities that target and benefit communities where Ukrainian guests are resettled in Preston.
Proposed projects should also aim to benefit Sponsors and other members of the local community. Bids must indicate how the proposed project will engage with, and ensure the participation of guests, sponsors and the wider community.
The Refugee Integration Team at Lancashire County Council welcomes creative and innovative approaches, and also projects based on tried and tested models.
The Scheme also invites proposals that seek to meet localised needs or educate and inform members of specific social groups.
The Scheme does not intend to be overly prescriptive as the LRIT welcome innovative proposals. However, proposals must be very clear about what they are going to use the grant for and must clearly demonstrate intended outputs and outcomes. Although they are not absolute, meeting one or more of the following criteria may demonstrate suitability of proposals and therefore influence the chances of being successful:
High quality, innovative proposals, including pilots
Proposals that are based on evidence and engagement with users
Can demonstrate evidence of working in a trauma informed environment
Proposals that demonstrate long term impact and potential legacies
Proposals which target new audiences, which are not usually introduced to refugee or asylum seeker communities
Proposals where members of the refugee and asylum seeker community are integral to the planning and running of an event/activity
Value for money, defined as high impact, low spend projects
Match funding from bidders (or other funders)
Experience of working with refugees (and resettled refugees in particular) is not required; however, proposals from organisations that do not have experience of working with refugees must evidence that they have the required understanding of refugees' issues and local community integration needs
Added value, i.e. non-duplication of existing activities
Clear monitoring and evaluation of project delivery and outcomes
Effective mechanisms of feeding back learning and relevant information to the Lancashire Refugee Integration Team, while observing relevant data protection protocols.
What the LRIT will not fund
Applications for core costs or on-going project costs, for example costs such as rent, utilities or on-going salaries that are not directly connected to proposed projects
Applications to help pay towards legal fees
Applications where the request for funding is not for a new project, initiative or activity, unless it is demonstrated that the current project meets the requirements of the Scheme and that all efforts have been made to secure additional funding from the current and/or other funders
Applications to fund political activities (faith-based organisations are eligible to apply)
Applications from groups whose sole purpose is to campaign, or any campaign activity
Applications to fund retrospectively, meaning support for work that has already taken place prior to the agreement of funding
Applications to fund projects primarily for the benefit of people who are not residents of the resettlement areas in Preston
Applications solely focussing on ESOL. ESOL funding will be made available through other channels.
Any application that is unlawful or is contrary to Lancashire County Council Policies and Procedures (all policies and procedures are available on the Lancashire County Council website or on request).
Please note - that organisations applying for funding to support and/or work directly with children and/or vulnerable adults, must supply appropriate Safeguarding Policies relating to children and/or vulnerable adults.
Organisations must also ensure that they comply with the requirements of the Disclosure and Barring Service in relation to this, as well as ensuring that their staff and volunteers have undergone appropriate (standard or enhanced) checks with the Disclosure and Barring Service (DBS) with appropriate Barred list checks where eligible, in accordance with guidance, for all the individuals involved (both staff and volunteers).
The County Council expects providers to provide copies of all relevant certificates when requested. The only exception to this is where parents accompany their own children.
Available grants
The Scheme will fund events and activities that meet the aims and conditions of the Scheme.
It will award grants up to the value of £10,000. Match funding is welcome. The Scheme will fund events taking place between 12 December 2022 and 12 December 2024.
The total amount of funding available for this Scheme is a maximum of £96,000.
The application Process
You can apply for the Preston Homes For Ukraine Community Grant Scheme if you are a:
Voluntary and community organisation
Registered charity
Constituted group or club
Social enterprise
Group of organisations, if led by a voluntary/community organisation or social enterprise
Community Interest Company (with two or more directors).
How do I apply?
To apply please

complete the Homes for Ukraine Community Grant Scheme application form [284.22KB] and email to elana.romahi@lancashire.gov.uk.
The Scheme will not accept applications from individuals or limited companies (that are not registered charities or social enterprises).
The Scheme will operate a particular assessment timeline, with bids being assessed on a first come, first serve basis. The Assessment Panel days are as follows:
Application submitted - 5pm on 29 November 2022
Assessment Panel meets - 02 December 2022
Decision communicated by - 06 December 2022
Once the maximum fund of £96,000 is allocated, no further bids will be assessed, and all proposals will be returned.
The final deadline for proposals is 29 November 2022 at 5pm. Bidders must submit the application form and any required supporting documents by the specified time. Bidders must also specify the start date and end date of the planned project event or activity.
Applications forms will be assessed according to the aims, conditions and criteria specified here.
The proposals will be assessed by the Preston Homes For Ukraine Community Grant Scheme Panel(the Assessment Panel), which consists of members of Lancashire Refugee Integration Team at Lancashire County Council, Preston City Council Community Engagement Team and at least one Ukrainian guest who has arrived through the Homes For Ukraine Scheme. Application forms must be submitted by email to HomesForUkraine@lancashire.gov.uk
Please note the following
1. Decisions will be made at the absolute discretion of the Panel. The Panel makes no guarantee as to the number of awards it will make.
2. The Panel reserve the right, at their discretion, to call bidders for a face-to-face, telephone or video informal interview as part of the assessment process, to seek clarifications or to request any further information.
3. Panel decisions will be communicated to all relevant bidders within the time specified above.
4. Where a proposal is unsuccessful, but the Panel believes that it has potential, the Panel may decide to:
a.Include the proposal, without any changes, in the next round of applications; or
b. Request changes to the proposal and that it is submitted in a new form (this by no means guarantees the success of a revised proposal).
5. The Panel's decisions are final and there will be no appeals process. The Panel will endeavour to explain constructively why a proposal was unsuccessful, but there is no obligation for it to do so.
6. There is no minimum or maximum spend for each round of assessments, and the Scheme carries no obligation to spend the full (maximum) amount assigned to it by the Lancashire Refugee Resettlement Programme.
For informal discussions about the Scheme, please contact: Elana Romahi, by emailing - elana.romahi@lancashire.gov.uk or call 07311707517.