Health watch Lancashire's virtual group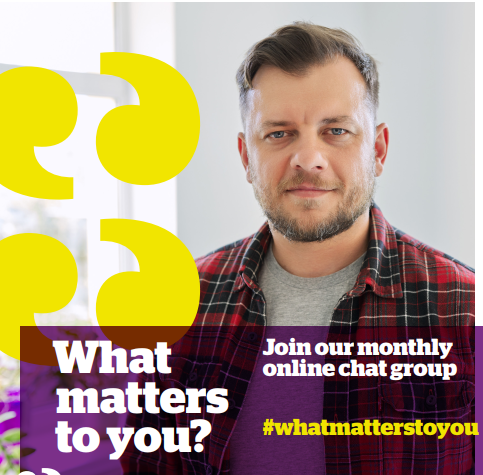 Join Health watch Lancashire monthly online chat group
A friendly, informal online group for anyone over the age of 18 to talk about health and care issues where you live.
Health watch Lancashire meet virtually through Microsoft Teams on the first Wednesday of each month.
Topics Covered
Some of the topics discussed so far have included:
Access to NHS services (transport or digital access)
Healthwatch current projects
Uptake of the Covid Vaccine
For more information contact Dawn on 01772 286 550 or email dawn.allen@healthwatchlancashire.co.uk
What Matters to you Facebook Group
Join the What Matters to you Facebook Group where you can find details of the meeting, group updates and upcoming guest speakers.
#whatmatterstoyou